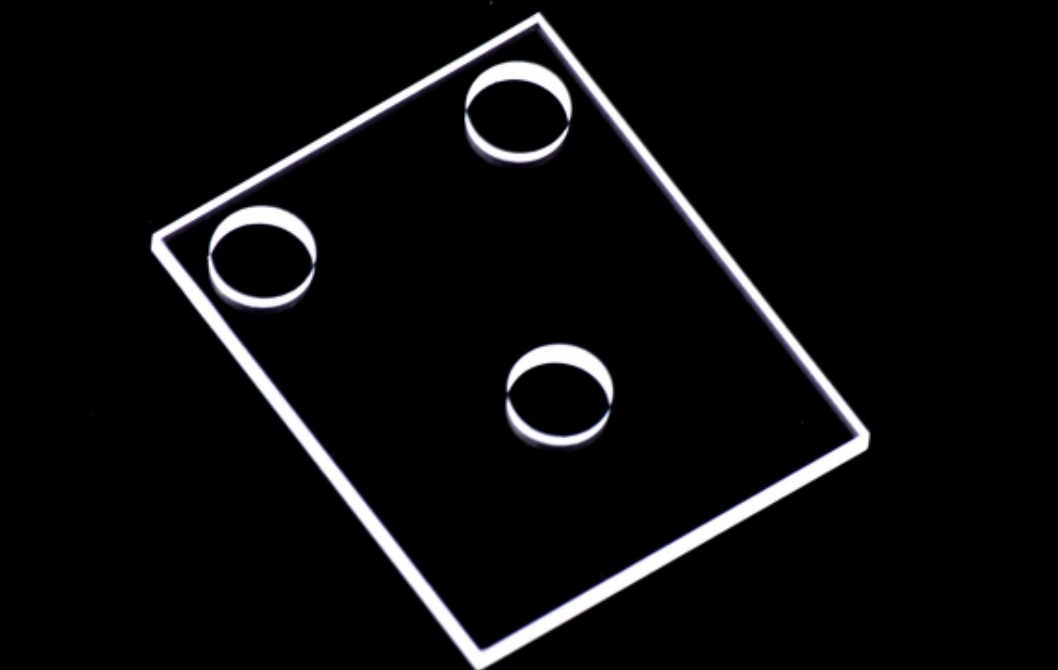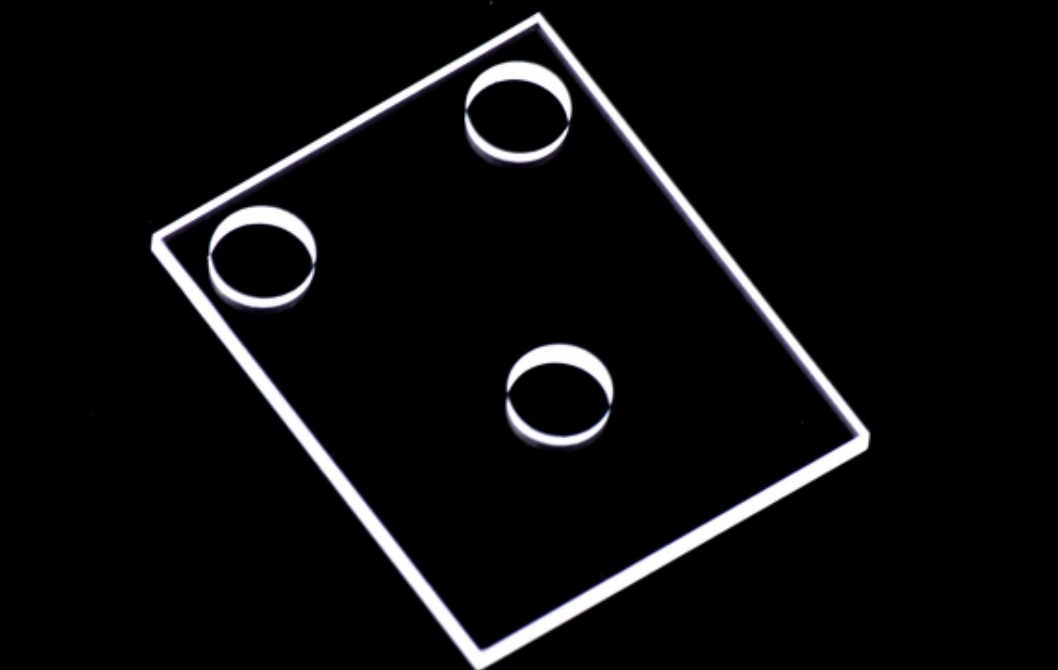 SAPPHIRE WINDOW
---
High-quality sapphire material has a series of characteristics such as high strength, high hardness, high temperature resistance, abrasion resistance,corrosion resistance, good light transmission performance (in the 170nm ~ 6000 nm), excellent electrical insulation performance, and good mechanical properties.'
window
substrates
requirements
sapphire
range

---
High-quality sapphire material has a series of characteristics such as high strength, high hardness, high temperature resistance, abrasion resistance,corrosion resistance, good light transmission performance (in the 170nm ~ 6000 nm), excellent electrical insulation performance, and good mechanical properties.' The chemical performance is very stable, free from acid and alkali corrosion. The hardness of sapphire is high, with Mohs hardness level 9, second only to diamond (level 10). The infrared transmittance hardly changes with temperature. Therefore, optical components and infrared-transmitting optical windows made of high-quality synthetic sapphire are used in military night vision aiming far-infrared equipment, low-temperature laboratory observation windows, and high-precision navigating, aerospace and aviation instrumentation, such as in laser windows, mirrors, semiconductor epitaxial substrates,insulated substrate integrated chips, military night vision infrared transmission equipment, semiconductor epitaxial substrates, LED epitaxial wafers, SOS technology substrates, integrated circuits, logic components, microcomputers, aerospace and space technology sensors, pressure sensors, acceleration sensors, ion-sensitive, bio-sensitive sensors, high-speed integrated circuit substrates, integrated optical circuit substrates, ultra-high filters, delay circuits, etc.. Rectangular windows are also used in beauty industry.
PRODUCT TYPES: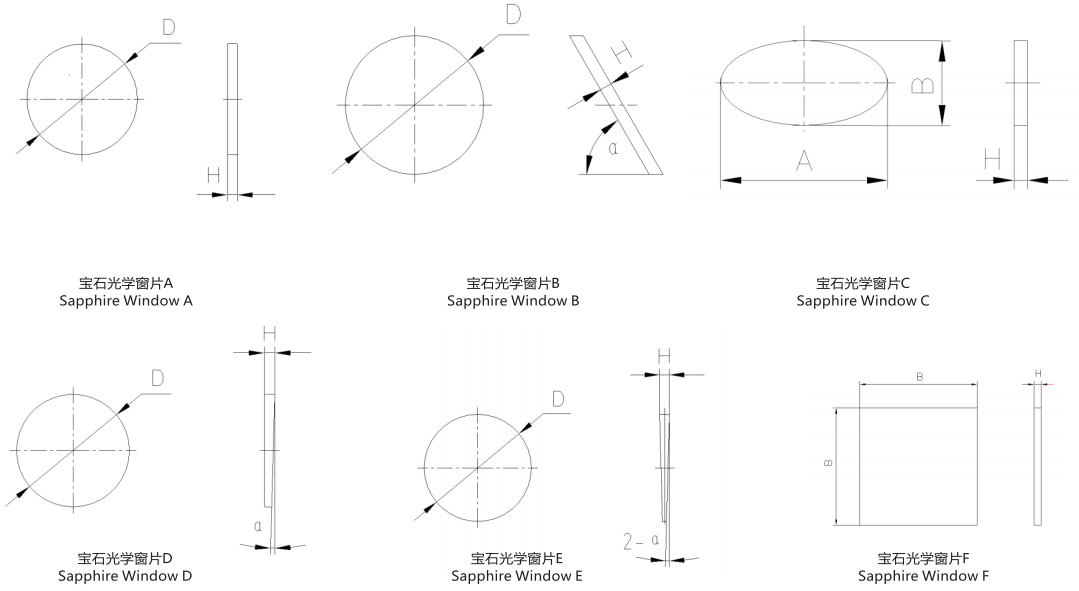 PRODUCT SPECIFICATIONS:
●Processing according to user needs
●Machining diameter size range:Φ1.00~Φ350.00
●Machining diameter tolerance range: according to GB/T 1804 standard or user requirements
●Processing thickness range: 0.10~ 20.00
●Processing thickness tolerance range: according to GB/T 1804 standard or user requirements
●The specific specifications are subject to the parameters provided by the user
TECHNICAL PERFORMANCE PARAMETERS:
●Material: Sapphire
●Surface accuracy (flatness): λ/5
●Center deviation: 0.01mm
●If there are special requirements for raw materials, the surface with crystal orientations such as C, A, R can be processed.
●Appearance accuracy: S/D20/10
●Parallelism:2"
●Infrared transmittance: > 85 at 633nm wavelength
●Chamfering: 0.05
●Coating requirements: customized according to user requirements
MATTERS ABOUT ORDER:
●If users need other hard and brittle materials, other specifications, and other precision products, please contact us.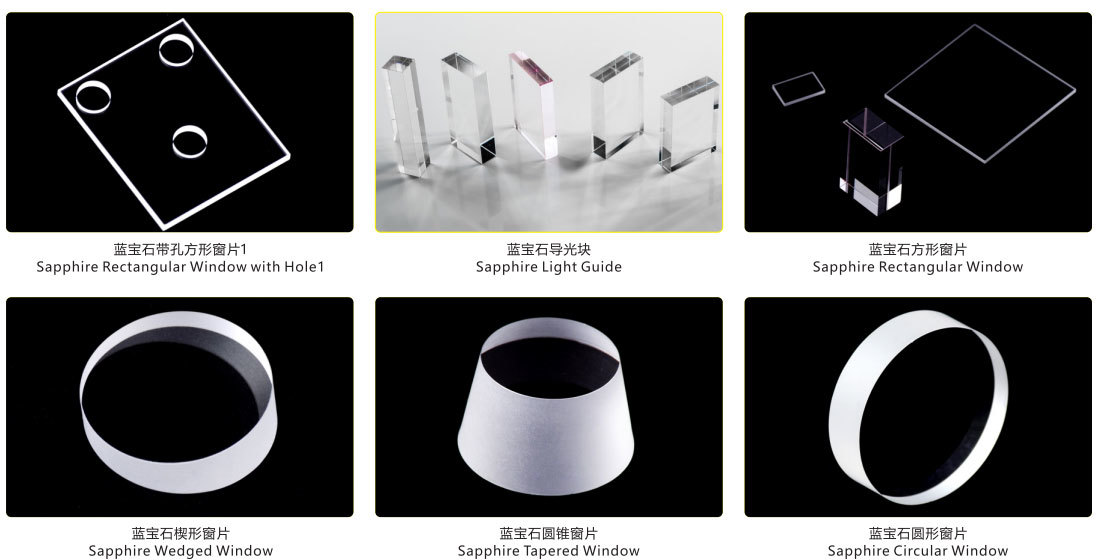 To provide you with a better solution, please tell us your needs!